If you are reading this, you are now connected to our new server for Diablo Somepage.
We have switched over to a faster server, to handle the increased traffic and large
data calculations that are needed for our guides and charts. We are now scanning over
3 million Diablo III characters daily, and processing all of that data was taking a
toll on our old server. We also have a number of other tweaks and updates, as part of
this update.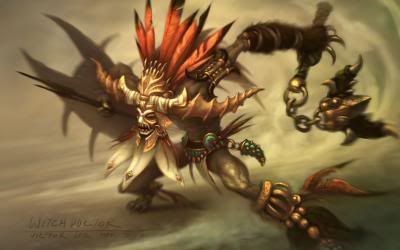 We have also made updates to many of the little images themselves. You may notice
some small changes to the icons found throughout the site, which should also load
more rapidly than before.
Updated Images and New Server
Along with our main server upgrade, we recently switched over to providing our images
through a cdn. This should shorten the time it takes to load our pages, especially
for visitors outside of North America, who previously had much longer load times.
Diablo Somepage on Social Media
If you want to keep up to date with the latest Diablo III news through other means,
we have that covered as well! Follow us on Twitter or at Facebook, to see our news as
soon as it's posted. There are icons in the upper right-hand corner of each page on
the site, to jump to Diablo Somepage at those outlets, as well as for our RSS feeds.
DPS and EHP Character Ratings
Our Character Rankings charts have been updated. The Top DPS rankings are now listing
unbuffed DPS, instead of the inflated DPS numbers that are listed on the battle.net
character pages. We also now have charts of Effective Hit Points (EHP) Rankings for
characters. These charts now reflect the same data that has been available on the
individual character pages, as seen in the top Barbarian softcore EHP character
Apple. We will also be making further changes to our character rankings in a future
update.
We're Open to Feedback!
Check out the About Diablo Somepage section, which is linked at the bottom of every
page, for more information on the site. Feel free to leave feedback if you have
comments or suggestions, or if you notice anything wrong from all of the changes. A
big "thank you" to everyone who has provided feedback; it helps us improve our site
for the entire Diablo III community!